Install Free Mcboot With A Flash Drive
I know that the PS2 is an old console but it is still in scene so i decide to post this tutorial.Free McBoot is a method of running homebrew applications directly off a Memory Card as a stand alone loader. No boot discs or modchips are required once installed. You will however need to have a method to install FMCB to the MC.This guide assumes you have a method to boot the installer already, if not look thru the Installation tab above and return when ready to install FMCB.
NEW for v1.8The Installer now has a GUI with much more informative screens to help you with your installation. Press left or right to select from the menu and press X to execute the selection. Pressing triangle displays a credits screen. Free McBoot MUST be installed to a Memory Card and can not be copied off another. A copy will only work on the MC it was installed on.Cross Region installations will not work! This means installing with a console from one region will not work on another console from a different region.Installer Options:Normal install will install the required system files for your console version.Multi-Version install will install additional files for other console versions of the same region to work with the same MC.Launch fmcb will load the newly installed Free McBoot.fmcb configurator Launches the Configurator Applicationformat mc If you dont have anything worth saving on the MC, then format the card for a better chance of a successful install. Which SCPH-9XXXX v18 consoles work with FMCB?A.
Only those with BIOS version 220Q. Can FMCB be updated to work with v18 consoles that have BIOS version 230?A.
No, Sony removed the feature that FMCB used to boot the hacked OSDSYS.Q. How do I know if I'm getting a FMCB compatible PS2 without first purchasing the system?A. There's a few methods so far.1. If the packaging has a window to allow you to see the sticker, or if the retailer will let you open the box in the store, look for date code 8b. Some 8c may have BIOS v220, most are v230.
Any later date code is not compatible.2. The 'Singstar Pop Hits 3' Bundle (not the 2007 bundle with the white PS2)is reported as BIOS v220 (no Guarantees though) I can't find this bundle online, so if you have a link to it, or know a store that sells it please share.Q. Are there any ways to know what SCPH-9XXXX v18 NOT to buy without opening the package?A.
Added support to install FMCB for the PSX with a PS2, and a free space check for the HDD unit. Download free mcboot 1.8 ps2 descargar gratis free shared files from DownloadJoy and other world's most popular shared hosts. Our filtering technology ensures that only latest free mcboot 1.8 ps2 descargar gratis files are listed. Cara Install free Mcboot. Burn Ulaunch.iso ke cd yang model biasa (yang diburn cukup Ulaunch.iso). Burn bisa menggunakan Nero. Kemudian copy semua file ELFPSU.rar yang sudah di extract ke Flashdisk anda (pastikan flashdisk sudah di format FAT 32). Jika sudah di burning, jalankan kaset atau cd tadi ke ps2 anda.
The Lego Batman bundle is reportedly BIOS v230. Avoid it if you want to use FMCB.Q. How can I tell if my SCPH-9XXXX v18 has BIOS v220, after I have purchased it and opened the box?A. Look at the sticker on the bottom of the console.
If it has date code 8a or 8b, it will work with FMCB. If it has date code 8c look at next question.Q. Are there any date code 8c PS2 that have the v220 BIOS?A.Yes. It was during the third quarter of 2008 that Sony switched to using bios v2.30.
Thus consoles with date code 8C may have either that bios or the preceding bios v2.20 which does allow FMCB booting. So for consoles with 8C we can't be sure about FMCB compatibility without checking the BIOS version explicitly. How can I tell what BIOS my date code C console has?A. Use the BIOS dumping tool attached at the bottom of this post to dump you BIOS and see what version it is.(DUMPBIOS-MASS.zip) You will need a method to launch homebrew to run this program.
(see last question for ways to do that)(Don't upload your BIOS here, it is copyright of Sony, and will get you banned.)Q. Can the PS2's BIOS be flashed with v220, if I find out I have v230?A.
No the PS2 has a read only BIOS chip.Q. Are there any FMCB install methods that work on other slim consoles, but not on SCPH-9XXXX?A. Yes, the Codebreaker method doesn't work, as the program is no longer compatible with this version PS2 at all. Not even for using the cheating function.Q. What other home brew launching alternatives do I have if I find my PS2 has BIOS v230?A.
Swap Magic, AR Max w/media player, mod-chip (Modbo 4.0 apparently works well.).
Install Free Mcboot With A Flash Drive Free
Foreword: After a year and a half later, I have decided to re-write this guide, because honestly, it was not my own and it was presented very poorly. Remember, I do no support piracy. Use the USB method to play your games on the hard drive to help your PS2 laser last longer. The performance will vary, but that is up to you if you want to stick with it. (6-13-09) VersatileIMPORTANT NEWS (5-1-10): It seems that there are a lot of dishonest users on the Internet that are copying this guide without giving credit back to me, Versatile. Because of this, I will be looking to update all the pictures in this article to have a watermark.
We have an active team scouring the net for those who have copied this article. If caught, we will be forced to take action against you. This is your warning. – VersatileRevisions:Update: 1/15/08 I have gotten Viewtiful Joe 2 to copy to my hard drive, and I was able to boot off the hard drive and play it on the PS2.
Now my laser will live longer! All help will be given in the comments as usual.Update 2/13/08 Added link to SKS Apps. Without that site, this tutorial is nothing. 🙂Update 7/13/08 Added 2 new youtube videos of my own!Update 11/25/08 I am so frickin sick of people asking why their game doesn't work and all they see is a black screen.
Is it because your game isn't compatible? Check out this list below and stop whining, or use swap magic and ditch the whole USB hard drive all together. The USB 1.1 performance IS NOT WORTH IT in my eyes.Update 6-8-09 Re-wrote the whole tutorial. Will expand upon the USB Extreme GUI interface software at a later date.Update 6-12-09 Re-wrote major sections of the tutorial again to make it more clear.Update 6-13-09 Added new Youtube Video tutorial on the USB Extreme Windows Installer!Update 6-28-09 Added new Youtube Video tutorial on list of selectable games!Update 12-18-09 Here is another source for finding compatibility list:Update 12-25-09 Fixed the instructions, I left some important notes out.Note: USB advance is in last column. Everything else is for HDAloader.Update 12-26-09 Added new PS2 Slim USB Booting tutorials. Enjoy!Update 1-9-10 Added free mcboot video.Update 9-24-12 Removed old video tutorials.Update 9-25-12 Added new video tutorial.Update 12-6-12 Fixed video tutorials to be consistent.IntroductionThe PS2 is a great console. After 9+ years, it is still going strong.
With the new $99 price point, more and more people are getting the PS2 to play old school PS2 games. What better way to preserve your games and your PS2 laser than playing off the USB interface?
This guide is based off of Swap Magic implementation. Wait, you can play games off the USB interface?Yes, you can but it requires some work. Here are the PROs and Cons:Pros. Uses USB 1.1 interface (slow but better than nothing). Saves strain on PS2 laser because using USB interface for game playing. Can have a list of selectable games in the USBExtreme interface. /install-minecraft-18-free/.
Works on both fat and slim PS2. Novelty factor is awesome!Cons. Game compatibility is low.
Requires USB hard drive. Highly recommend USB drives that have their own power adapter. Flash drives can work, but the performance is so horrible its not worth doing it. Need to have third party tool to launch the "boot CD". This can be done with modchip, swap magic, or exploited memory card. DVD9 games (like God of War 2) are larger than 4.4 GB and will not work with USBExtreme.What tools do I need to make this work?Hardware/Software tool: You need to have at least one of the items below before we continue:.
Install Mcboot From Usb Windows 7
Modchip. Swap Magic. Exploited memory card (such as Free McBoot)IMPORTANT: For this guide, I will be using Swap Magic 3.6 CD to boot the USBExtreme disc!Blank Media:. 1 CD-R (700MB is fine)Note: I highly suggest swap magic if you are unwilling to mess with the other options. You can learn more about swap magic at this guide:Download the Software below (more detailed instructions to follow):Usb Xtreme: Optional. Get this if you want to use the graphical user interface for easier format/game installing.Usb Advance: This is required.
Install Mcboot From Usb Driver
What should I use for the USB mass storage device?This is what I recommend:. USB 2.0 hard drive that uses its own power supply (for example, it requires power from the outlet). A USB hard drive that is at least 10 gigs or larger is highly recommended. The average PS2 game size will vary from as low as 282 MB up to as high as 4483 MB or 4.483 GB. Do not use laptop external hard drives which gets its power from the PS2 USB 1.1 port. It is not enough power. You could use pen or usb flash drives, but performance will be horrible.
The game will chug, and you will have ridiculously long load times, that is, if your game can load!Note: I understand when going through this tutorial, you may see that your PS2 may not see your USB hard drive enclosure. If that is the case, please try a different USB hard drive. I have people verifying this may fix the issue.
Tutorial Begins here.drools.:. Extract the USB Advance zip file that you downloaded earlier into its own folder. You will see contents like the screenshot below:. Now double-click the USBAdvance-PC-Software. You will see two programs inside it: ulformat.exe and ulinstall.exe.
Extract these to your C. This will make more sense later. Notice there is a.bin and a.cue file. The.cue file is 1KB, and the.bin file is 34 MB. You need to burn the image file.
Use Nero, PowerIso, Alcohol120%, ImgBurn, or any other type of CD burning software and burn this image file to your blank CD-R disc. Once the CD-R is burnt, label it and set that disc aside. Now extract the other zip file called "USBExtremewininst" to its own folder. You will now have a program called USBExtreme.exe. A dedicated section to this program will be covered later in this tutorial.Now go to preparing the USB hard drive step. Preparing the USB hard drive:.
Insert USB hard drive to your PC. It is important that the USB hard drive is FAT32.
If it is not, go to My Computer, right click the USB drive, and go to quick format for FAT32. If your hard drive is FAT32, great. No need to format it again. You can also launch the USBExtreme Software, go to the format tab, and tell it to format your USB drive as well as shown below.
Here the I: drive is my USB drive.Note: If you want, but not required, you can use the ulformat.exe command to format your USB hard drive. This is how to use it:. Go to Start - Run. Type "cmd" and press enter. Go to your C: root.
The command to use the program is "ulformat X format" where X is your USB hard drive. Example: My USB hard drive is E. I would type "ulformat E format".We are almost done.
Let's enable fast transfer speeds on your USB drive before we start copying games. Enabling fast USB hard drive transfer speeds:. Go to My Computer-Properties-Hardware-Device Manager-Disk Drives-(external one here)-Properties-Policies-Optimize for performance. Speed varies from from 1MBps to about 10-15MBps, which is pretty fast!
Also, do not forget to unplug the device the proper way (that is Unplug or eject hardware) when you remove the USB drive!Installing games onto your USB hard drive:This is pretty easy. We have two methods. Method one uses the "ulinstall.exe" command, and method 2 uses the USBExtreme.exe windows software. Both programs do the same job, and the second program is easier to use for those who are novices. 🙂 Method 1: Using the command line.
Insert your PS2 game into your computer's DVD drive. Go to Start - Run.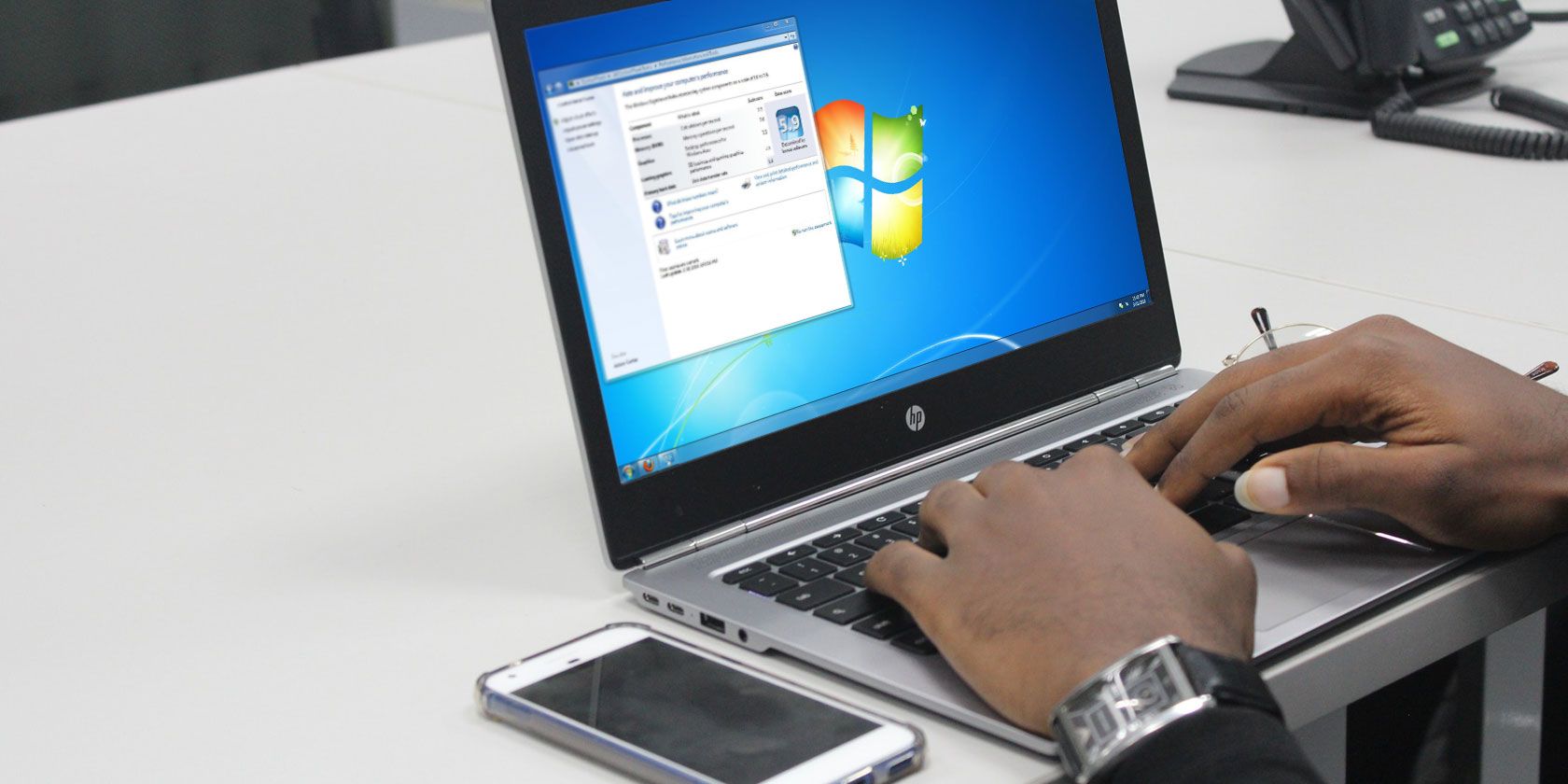 Type "cmd" and press enter. Navigate to your C: drive. The command to use here is "ulinstall SourceDrive TargetDrive GameName CD/DVD".Example:. I insert Viewtiful Joe PS2 game into my computer.
Free Mcboot Ps2 Slim
To verify if your game is CD or DVD format, right click on the disc and go to properties. If the file size is less 700MB or less, then it is CD format. Anything else and it is DVD. My DVD drive has letter H. My USB drive is I.
Free Mcboot Ps2 Download Usb
At the command prompt on my C: drive, I type "ulinstall H I ViewtifulJoe DVD". Press enter and it will start copying the game. See picture below:. Here it will copy the game from my DVD drive to my USB drive and prepare it in the special USB game playing format.Method 2: Using the USBExtreme Windows SoftwareLaunch the software. Insert your game. Configure the "Gamer Installer" window for your game and click start. It will start ripping the game.Example:My DVD drive is letter H.
My USB drive is I. The name of my game is The Bouncer. The type of disc I am ripping from is DVD.After you click Start, it will prompt you:Click Yes, and then it will start ripping the game from DVD drive to the USB hard drive:When the rip is done, you will see a screen like the one below:Repeat the process over and over for additional games and you will get a list as shown below. When you load the USB drive from the PS2, this list will be selectable.Finally you are done. Let's play on the PS2!. Turn on PS2. Load your Swap Magic CD disc.
At the main Swap Magic screen, load your USB Advance CD-R that you burnt earlier. Now you will be at the USBExtreme screen. Connect USB hard drive to PS2. Turn it on, within a few seconds, you will see your game(s) show up on the screen. Highlight your desired game, press "X", and within 7 seconds your game will load!
Enjoy!Troubleshooting1) Make sure to make your USB hard drive partition a primary. I am not sure if it needs to be logical drive, but I made my drive a primary partition.Visit SKS Apps. Video Tutorialsyoutube http://www.youtube.com/watch?v=kCwGs3aLZ3A&list=PL8FB2D7062B84BBBA&index=18. After,All the searching i am about to quit and sell my ps2 without playing?
Install Free Mcboot With A Flash Drive Windows 10
Terjual Ps2 Slim SCPH-90006 matrik flashdisk 16 gb KASKUSHow to play ps2 games on a usb in ps2 scph-90006 model - YouTubeTutorial Cara Main Di Flashdisk / HDD PS2 Slim SCPH 90006 Non …Soft Modding a PS2 Slim in 2018: No Mod Chip Required – Stuff …How to install Free MC Boot on PS2 Slim SCPH-90006 - YouTubePS2 SCPH 90006 / Magic Gate, Tanpa Matrix bisa pakai Hdd/Flashdis …Soft Modding a PS2 Slim in 2018: No Mod Chip Required – Stuff …Soft Modding a PS2 Slim in 2018: No Mod Chip Required – Stuff …PS2 slim SCPH 90006 BISA PAKAI HARDISK TANPA BONGKAR MESIN …How you can Play PS2 Games With USB - Media RDTK.netPS2 TRICK-FREE MC BOOT (FMCB) PADA SCPH 90006 Blognya AnasPS2 Slim SCPH 90006 Optik, Bisa Main dari HDD / Flashdisk 2nd …All Categories - monofasrTerjual PS2 Slim Seri SCPH 90006 CB Matrix Multi, Main optik dan …Scph 90006 bios downloadSoft Modding a PS2 Slim in 2018: No Mod Chip Required – Stuff …Unboxing BNIB PS2 SCPH-90006 NTSC-J – try { } catchHow to install FMCB (Free Mc Boot) on SCPH-9000x - YouTubeDownload Boot.elf Ps2 Matrix - stickersbaldcircleSoft Modding a PS2 Slim in 2018: No Mod Chip Required – Stuff …Jual Produk dan Promo Ps2 Slim Seri 90006 Terbaik dengan Harga …Flashdisk 30GB FULL GAME PS2 scph 90006 Matrix 5.0 Shopee IndonesiaNew Optical Laser Lens for PS2 Slim modles : SCPH 9000/90002/90003 …How To] Boot Games Off USB (External Hard Drive) With Playstation …Ciri - ciri PS2 Slim SCPH 90006/X Bisa Pakai Hardisk External …Terjual Ps2 Slim SCPH-90006 matrik flashdisk 16 gb KASKUSHow to play ps2 games on a usb in ps2 scph-90006 model by …Playstation 2 PS2 latest slim 9 series models unmodded loads …TUTORIAL CARA ISI GAME PS2 SLIM PAKAI FLASHDISK - YouTubeUlaunch Ps2 Flashdisk - ieaspoySoft Modding a PS2 Slim in 2018: No Mod Chip Required – Stuff …Cara Membuat PS2 Hardisk Untuk Slim SCPH 9000XUnboxing BNIB PS2 SCPH-90006 NTSC-J – try { } catchPcsx2 bios scph-90006 downloadTUTORIAL PS2 - CARA MENGGANTI MODCHIP PS2 BIAR BISA MAIN PAKAI …How to run Code-Breaker v 9.2 From Your Flashdrive (ps2) - YouTubeFree mcboot ps2 slim downloadPasang ic sub power cxr 726080 ps2 slim 90006 by semprule …Memasang FMCB di PlayStation2 SLIMTIPS DAN INFO TUTORIAL PLAYSTATION: MAIN GAME PS2 DI FLASH DISK …Terjual JUAL PS2 SLIM Seri 90006 Matrix (Ext HDD / Flashdisk only …Soft Modding a PS2 Slim in 2018: No Mod Chip Required – Stuff …Terjual PS2 Slim Seri SCPH 90006 CB Matrix Multi, Main optik dan …best optik ps2 list and get free shipping - bl1m5a23How to play PS2 games through pen drive or memory card on PS2 consoleTerjual Playstation 2 / PS2 Slim Flashdisk (MALANG) KASKUSInstall Ulaunch Flash Disk Murah - potentpizzaUnboxing BNIB PS2 SCPH-90006 NTSC-J – try { } catchJual Produk Sejenis ps2 slim pake kaset dan flashdisk - soni kurniawanSoft Modding a PS2 Slim in 2018: No Mod Chip Required – Stuff …Terjual PS2 Slim Seri SCPH 90006 CB Matrix Multi, Main optik dan …[#PS2] Veritas #RealPS2 #FORTUNA rev2 Demo #1 (720p)Jual FreeMcboot dan flashdisk 32gb fullgame PS2 jadi satu paket …Blog Archives - baldcirclecourseJual PS2 SLIM HARDISK USB TYPE SCPH-90006 - Bekasi Timur …Terjual PS2 Slim Seri SCPH 90006 CB Matrix Multi, Main optik dan …best optik ps2 list and get free shipping - bl1m5a23Terjual PS2 Slim Seri SCPH 90006 CB Matrix Multi, Main optik dan …cara merubah ps2 slim optik menjadi flasdisk - YouTubeHow to play ps2 games on a usb in ps2 scph-90006 model by …Soft Modding a PS2 Slim in 2018: No Mod Chip Required – Stuff …Terjual PS2 PS Playstation 2 Slim 90006 Modbo 5.0D Tinggal Colok …NEW RIBBON FLEX CABLE Repair Parts for PS2 SCPH-90006 / SCPH-90007 …Cara Memasang Chip Matrix PS2 slim » Kaliboto GameTUTORIAL PASANG MATRIX PS2 SLIM 90006 DAN SKEMA 2020Download Ulaunch Elf Iso Untuk FlashdiskReview PS2 Slim SCPH-90006 ຝັງ chip ລຸ້ນໃໝ່ - YouTubePS2 slim matrix (main pake flash disk/hardisk) - Games & Console …NTSC-J PS2 Slim SCPH-90006 Laser replacement problems : ps2Steps to make a PS2 Boot Disk - Media RDTK.netJual PS2 slim pakai Flashdisk 32GB di Lapak Tri.Y.Hasnan BukalapakTerjual Playstation 2 / PS2 Slim Flashdisk (MALANG) KASKUSThe Easiest Way to Install Fortuna on a PS2 Slim Using FreeDVDBoot …Jual Flashdisk 32gb dan MCBOOT PS2 Satu paket - Jakarta Barat …TUTORIAL PS2 - CARA MENGGANTI MODCHIP PS2 BIAR BISA MAIN PAKAI …KOLEKSI SOFTWARE & MOVIE: 10/06/13PLAY PS1 / PSX GAME IN PS2 slim the EASY way by RyuuhiReview PS2 Slim SCPH-90006 ຝັງ chip ລຸ້ນໃໝ່ - YouTubeFlashdisk GAME PS2 SLIM 16GB 32GB 64GB FULL GAME Shopee IndonesiaHow To] Boot Games Off USB (External Hard Drive) With Playstation …Jual Flashdisk 16GB Full Game PS2 + MCBoot - 16Gb Request - Kab …Merubah PS2 Optik Ke Hardisk Eksternal » Kaliboto GameReview Ps2 Slim SCPH-90006 แปลงเล่นแผ่นก๊อปปี้ ราคาเท่านั้น ฿2,190Jual Memory card aplikasi dan Flash disk 32G Full Game PS2 …Terjual PS2 PS Playstation 2 Slim 90006 Modbo 5.0D Tinggal Colok …Jual ps2 slim seri 90006 cek harga di PriceArea.comHardisk Eksternal Tidak Terbaca PS2 Slim » Kaliboto GamePlaystation 2 Slim PS2 SCPH-90006 CB, Video Game, Konsol di CarousellTerjual PS2 PS Playstation 2 Slim 90006 Modbo 5.0D Tinggal Colok …best optik ps2 list and get free shipping - bl1m5a23How to install FMCB (Free Mc Boot) on SCPH-9000x by WellMadGuyCara Memasang Chip Matrix PS2 slim » Kaliboto GamePENGALAMAN BELI PS 2Cara bermain PS2 scphSoft Modding a PS2 Slim in 2018: No Mod Chip Required – Stuff …Terjual Pasang Mcboot & Flashdisk, solusi tepat & murah buat ps2 …ps2 slim mcboot 64gb with games, Video Gaming, Video Game Consoles …INSTAL FREEMCBOOT PS2 SLIM 90006 - YouTubeJual PS2 SCPH 90006 MULTI FUNGSI BISA KASET,FLASHDISK,HDD di Lapak …best optik ps2 list and get free shipping - bl1m5a23